Ortiz Center a Partner in the Native Women Making History Program at the National Museum of the American Indian
--News--
Posted:  Mar 28, 2019 - 12:00am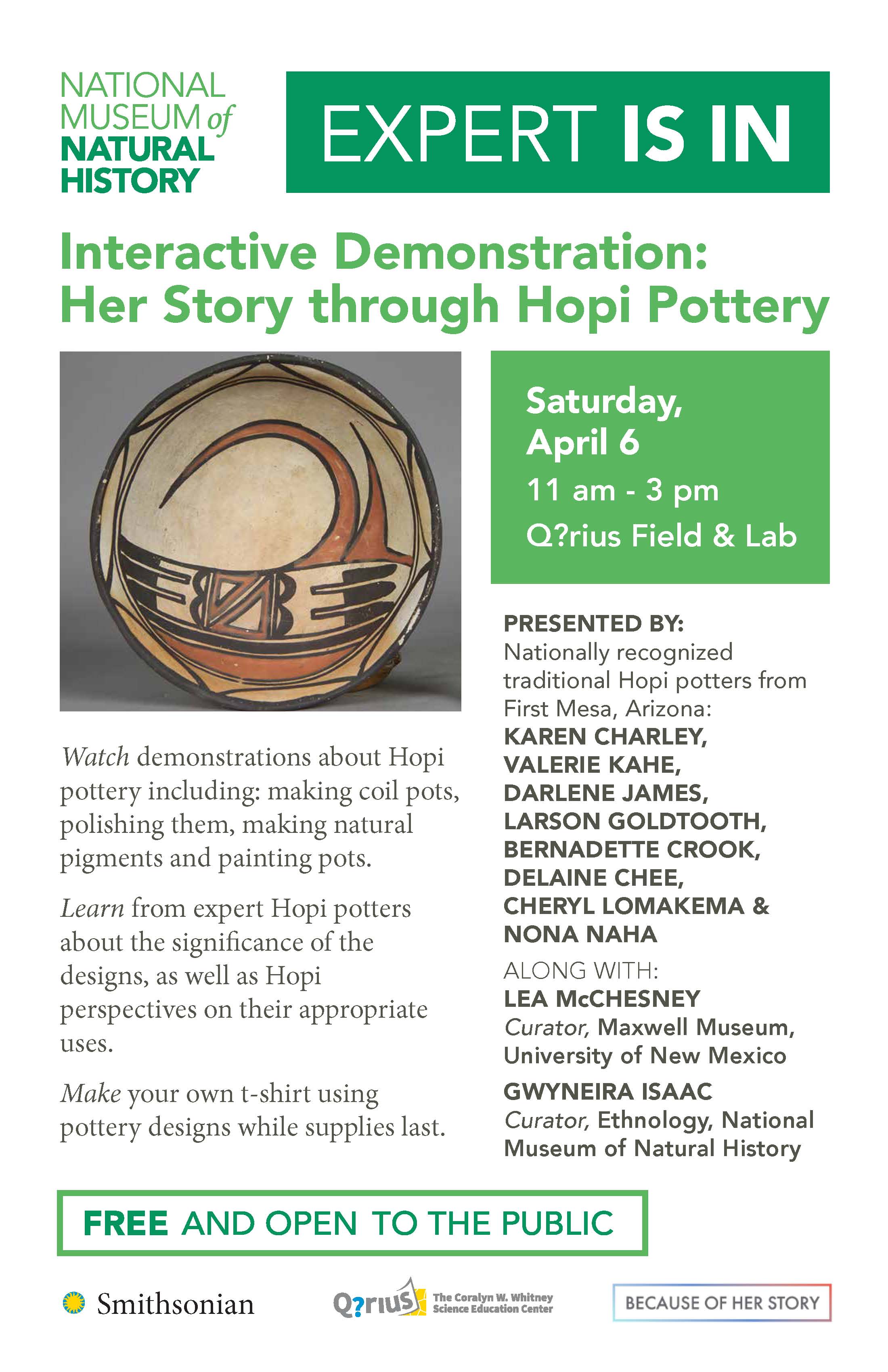 Dr. Gwyneira Isaac, Curator of North American Ethnology at the National Museum of National History and Director of the Recovering Voices Program, both of the Smithsonian Institution, has received $38,800 from the Smithsonian's Because of Her Story initiative to support the project Native Women Making History. This grant funded project stems from the ongoing collaboration of the Hopi Pottery Oral History Project, in which the Hopi Cultural Preservation Office and UNM's Alfonso Ortiz Center for Intercultural Studies are also partners.
In proposing the project, the project team recognized that "One of our nation's most suppressed histories is that of Native American women. Native history in general is underrepresented in national curricula and educational programming. Moreover, because the majority of Native women's histories are recorded through oral tradition and in material and performative forms—such as pottery, dance and weaving—these forms are missing from the historically text‐based narratives … In order to address the marginalization of Native women … the Smithsonian's Recovering Voices program, through a group effort between NMNH and NMAI, proposes a collaborative workshop, public program, and publication to honor and bring these histories to light. Our aim is to recognize and broadcast the contributions these women have made and continue to make—not only to the building of their own societies and histories—but to the larger US narrative of what it means to be American … We will focus on two Native American community-based partnerships with the Hopi Tribe of the Southwest, and with the Anishinaabe (Ojibwa, Ottawa, Potawatomi) basketmakers of the Great Lakes region."
Ortiz Center Director and Maxwell Museum Curator of Ethnology Lea McChesney contributed to the Hopi portion of the proposal. The grant funds travel for eight potters from the Hopi First Mesa Community to travel to Washington, DC from March 30 through April 7. They will spend the week working with Hopi pottery collections at the National Museum of the American Indian and at the National Museum of Natural History. The workshop will culminate in a public program on Saturday, April 6 at the National Museum of Natural History, an "Interactive Demonstration: Her Story through Hopi Pottery," as part of the museum's Expert Is In Series. A publication is also planned. Along with Isaac and the Hopi potters, McChesney will also participate in the workshop, public program, and publication. The Ortiz Center is providing the support for her participation.