Hope Casareno Awarded the Ortiz Center Community Engagement Scholarship
--News--
Posted:  Apr 08, 2018 - 12:00am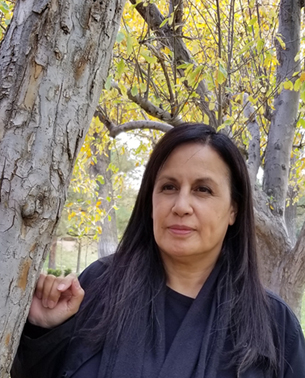 The Alfonso Ortiz Center for Intercultural Studies Community Engagement Scholarship is designed to raise awareness of the work being done by UNM graduate students in the area of public anthropology, and to highlight the breadth of research that addresses the concerns of public anthropology.
Public anthropology, as defined by the Alfonso Ortiz Center and UNM Department of Anthropology, is anthropological work that seeks to address larger social concerns beyond the boundaries of the discipline and the academy. It necessarily involves community engagement and communication with non-academic as well as academic audiences, and the promotion of public conversation on anthropological topics. Public anthropology may involve community-based, collaborative, and participatory approaches in any or all phases of research, from problem definition and design to the dissemination of findings.
The FY 2018-2019 scholarship recipient is Hope Casareno, second year PHD student in ethnology, for her work on the Hopi Pottery Oral History Project under the supervision of Lea McChesney, Ortiz Center Director, Research Assistant Professor, and Maxwell Museum Curator of Ethnology.