Cultural Heritage: Ethnographic Examples of the Maroma in Oaxaca, Mexico
--Event--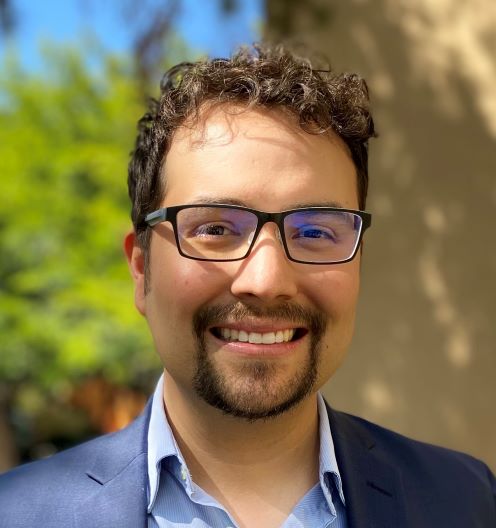 Start Date: Mar 03, 2023 - 02:00pm
Location: Hibben Center 105
On Friday, March 3 Dr. Julián Antonio Carrillo will present his talk Transformations in Intangible Cultural Heritage:  Ethnographic Examples of the Maroma in Oaxaca, Mexico as part of the Anthropology Spring Colloquia Series.  
The maroma is a type of labor and ritual involving acrobatics, poetry, music, theater, and dance in Southern Mexico. Considered the "seed" of the modern circus in the Americas, it was once a vibrant practice all over New Spain including what is today New Mexico. In this talk, Julián will present on the transformations that cultural heritage initiatives bring to the maroma in Oaxaca. Central to this is how networks of people from different levels of society form and subsequently impact the main stakeholders of traditions considered intangible cultural heritage, in Oaxaca and beyond. 
Dr. Julián Antonio Carrillo is a folklorist and ethnographer with many interests including the folk and traditional arts; foodways; visual anthropology; music, dance, and performance studies; intangible cultural heritage and the circus arts; and "creative aging," or the ways the arts foster well-being in elders. Most importantly, perhaps, he is interested in understanding and participating in the hard work of creating community.
Julián joined the Maxwell as its Curator of Education & Public Programs in 2021. That same year, he earned his PhD in Anthropology from Indiana University Bloomington. From 2018-2020, he was the full-time Program Manager of the statewide "Living Cultures Grant Program"of the Alliance for California Traditional Arts, in San Francisco, California. In 2018, he was a Visiting Student Fellow at the Smithsonian Institution's Center for Folklife and Cultural Heritage in Washington, DC, where he began writing his dissertation. 
Today he is also an Adjunct Research Assistant Professor (LAT), UNM Department of Anthropology and serves on the Advisory Committee of the UNM Alfonso Ortiz Center for Intercultural Studies.