Anthropology Colloquia: A Conversation with Palestinian Award-Winning Poet, Journalist, and Activist Mohammed El-Kurd
--Event--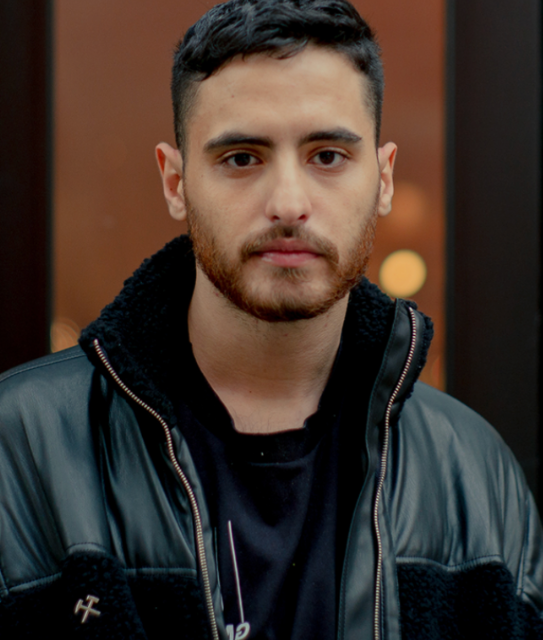 Start Date: Sep 29, 2023 - 03:00pm
Location: Anthropology 163
On Friday, September 29 at 3 PM, Palestinian award-winning poet, journalist, and activist Mohammed El-Kurd will present the Anthropology Colloquia in Anthropology Lecture Hall 163.  There will be another talk in Santa Fe at 7 pm at the Friends Meeting House at 505 Camino De Los Marquez.
Many are familiar with this young Palestinian spokesman from Sheik Jarrah in East Jerusalem.  He has been a frequent guest on Democracy Now, MSNBC, and CNN and is the Palestinian correspondent for the Nation.  Mohammed has recently been on an international speaking tour and Haymarket Books has published RIQFA, his first book of poetry, which has already won international acclaim.
UNM sponsors include the Department of Anthropology, Department of American Studies, Department of History, Department of Languages, Cultures and Literatures, and the International Studies Institute. Co-Sponsors include UNM Muslim Student Association, Jewish Voice for Peace (ABQ), Veterans for Peace (ABQ and Santa Fe), Democratic Socialists of America (SF), Progressive Democrats of America (ABQ), Santa Fe Friends Meeting House, Dunya Associations, Party for Socialism and Liberation (ABQ), Indivisible (ABQ), and American Friends Service Committee.  The events were organized by Southwest Coalition for Palestine and Santa Feans for Justice in Palestine.